The International symposium on Unsteady Aerodynamics, Aeroacoustics and Aeroelasticity of turbomachines (ISUAAAT) is a premier meeting of specialists in unsteady aerodynamics, aeroacoustics and aeroelasticity. The four day single session meeting provides, as the renewed symposium series has done in its 45 year history, an unique opportunity for technical exchanges and interaction among the experts(for both established as well as young researchers) in the field and is typically attended by over 150 participants from around the world
Since the ISUAAAT-14 meeting in 2015, the executive committee has established a best paper award for each symposium for which the nominations can be made by the conference delegates. 
For the forthcoming ISUAAAT-17, the top quality papers will also be considered for publication in the ASME Journal of Turbomachinery, a leading journal in the field
The conference will be held at the Universidad of Melbourne In Melbourne, Australia in 2025. 
Check out the Call for Papers for the abstract submission link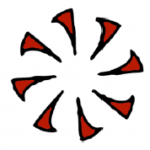 It is our pleasure and honor to announce that the best papers from the proceedings of ISUAAAT17 will be published in the following journals:
ASME Journal of Turbomachinery. Special Volume: "ISUAAAT16 Special Issue".

International Journal of Turbomachinery, Propulsion, and Power. "Turbomachinery Aeroelasticity", Editors Roque Corral and Damian Vogt, Open access journal, APC= 300 CHF
The best papers from the ISUAAAT15 conference was published in a special issue of the ASME Journal of Turbomachinery
Thank you for your participation in ISUAAAT16. The next conference, ISUAAAT17 will be held in Melbourne, Australia. Do look forward to further details in late 2024.